After a tour of the prestigious Main Building of the University of Debrecen (DE), the ambassador met with Elek Bartha, vice rector for education.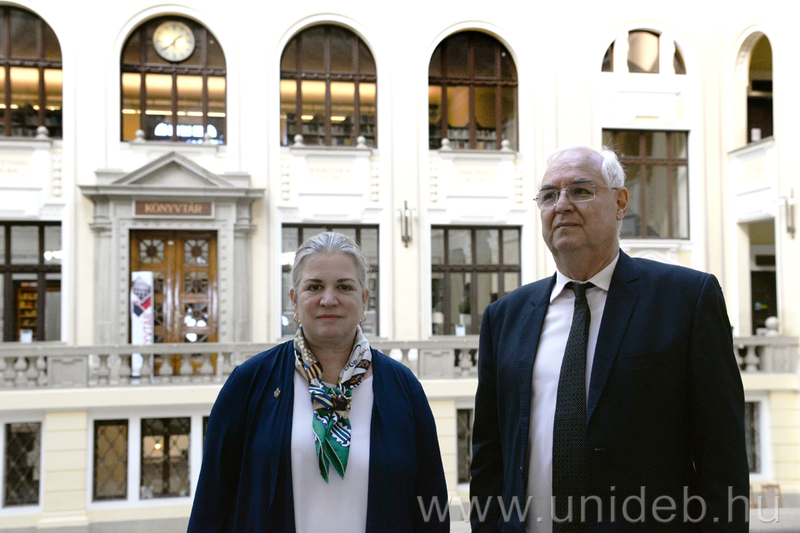 During the meeting, Caroline Charett's main focus was to familiarize herself with the university's educational and training opportunities, but also paid particular attention to the scientific and research work going on here, as well as international relations.
- In Hungarian higher education, the University of Debrecen has the largest foreign student community, close to 7,300 students from more than 130 countries, including 70 Canadians, are currently pursuing their studies at our university. This explains why it is important to strengthen international relations, an important part of which is the ambassador's current visit - Vice Rector for Education Elek Bartha told hirek.unideb.hu.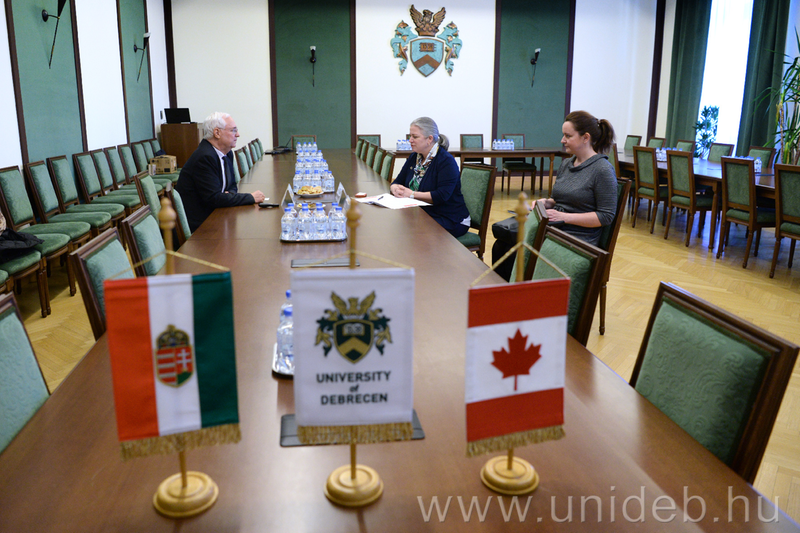 Caroline Charette visited the University of Debrecen on Wednesday at the invitation of the Institute of English and American Studies of Faculty of Humanities (BTK). The occasion of the visit coincides with the fact that February 15 is also the birthday of Canada's maple leaf flag.

- I have worked as the Canadian ambassador to Hungary since 2019, and I deem it important to learn about the country, the functioning of Hungarian society, education, including higher education, in addition to Budapest. The pandemic prevented me from carrying out my aim for a long time, the ambassador said. Caroline Charette pointed out: naturally, learning about each other is a two-sided endeavor, since the large numbers of Hungarians who currently live in Canada contribute greatly to strengthening relations.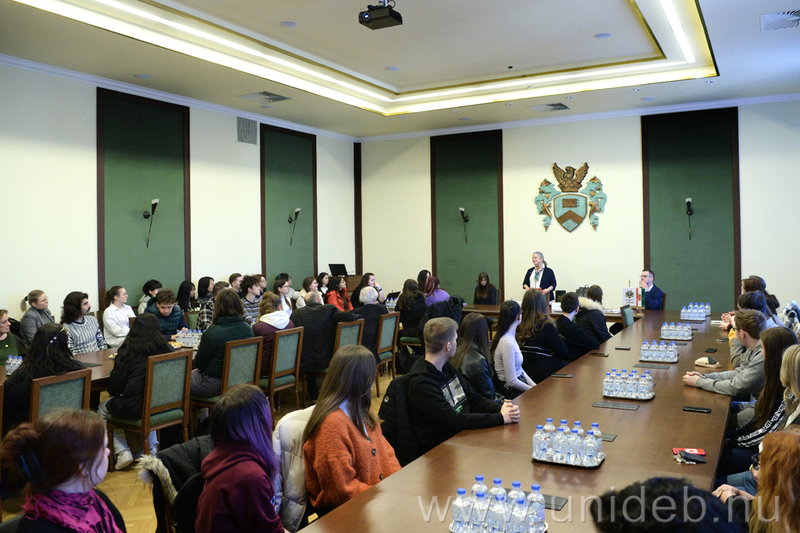 In addition to describing Canada's values and multiculturalism, the central theme of the ambassador's presentation also covered the country's geography, history and everyday life in Canada.

- We are very pleased to have this visit and the presentation, as they enabled our students to hear about the main Canadian values first-hand while also being given some insight into the life of a diplomat during a more informal conversation. In the meantime, we were also able to shed some light on the Canada-related activities taking place our Institute, which can result in further meetings and even the foundation of joint education and research programs - said Balázs Venkovits , director of the Institute of English and American Studies, Faculty of Humanities, head of the Canadian Studies Center.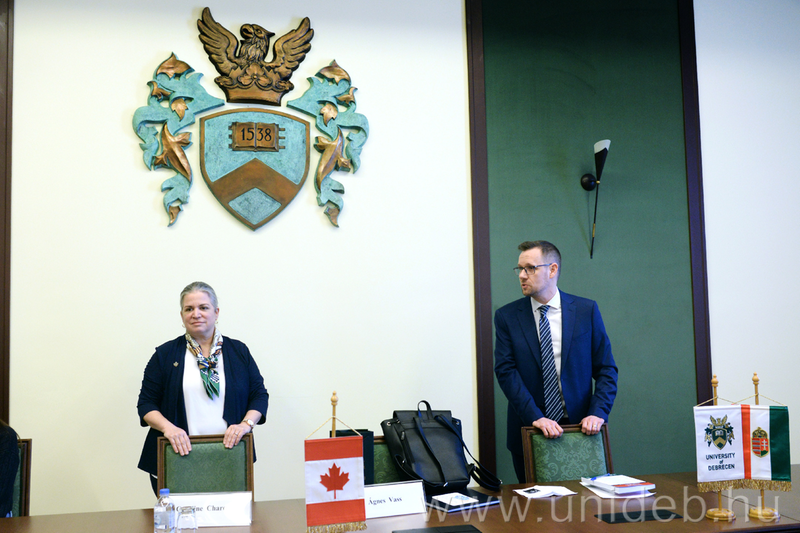 The lecture was followed by the presentation of the latest thematic special issue of the Institute's Hungarian Journal of English and American Studies (HJEAS) Scopus indexed journal, with a special chapter dedicated to the immigration of Central and Eastern Europeans to Canada. The authors of the publication include Canadian, French, American, Slovenian and Hungarian researchers.

This was the ambassador's first visit to Debrecen; she was also received by deputy mayor Lajos Barcsa and met Károly Fekete , the bishop of the Tiszántúli Reformed church district. The last legs of the tour were visits to the Alliance Francaise de Debrecen Cultural Association, the Reformed College and the Déri Museum.
Press Office - BZs