Participants arrived from as far as the universities of Oviedo and Almería in Spain, as well as from the University of Szeged and the Biological Research Centre of the Hungarian Academy of Sciences (HSA) in Szeged, which was held on the occasion of the 70th birthday of Ferenc Joó, a renowned professor of chemistry at the University of Debrecen.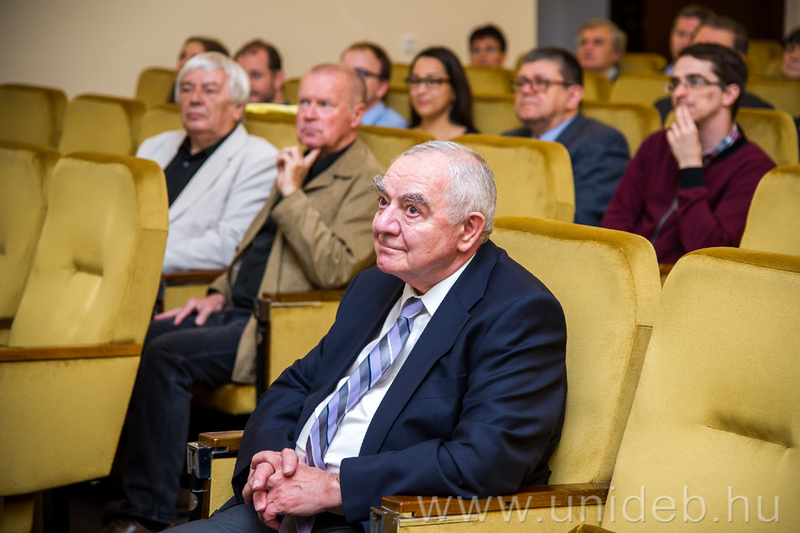 The conference was opened by György Bazsa, professor emeritus and former chair of the Department of Physical Chemistry. In his presentation titled "The numbers speak" he recalled important events in the career of Professor Joó, discussing his work as a teacher, researcher and leader. He made special mention of the numerous professorships, awards and other recognitions, both from Hungary and abroad, the 18 PhD and 36 student theses he supervised, as well as the 197 publications and 5,180 citations also marking Professor Joó's scientific career.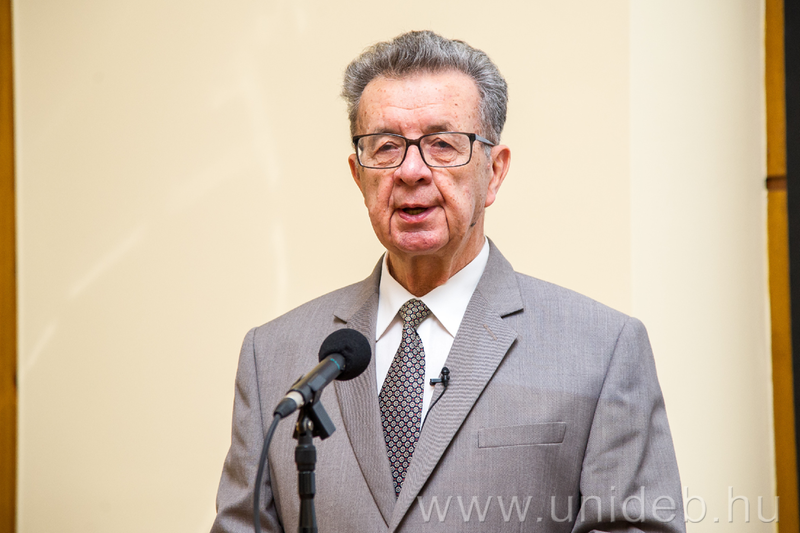 In his speech, Ferenc Kun, dean of the Faculty of Science and Technology, pointed out that the career of the 70-year-old professor is inseparable from the history of the Faculty, which also happens to be 70 years old this year. During the 47 years spent at the University, he worked in all areas of the teaching of physical chemistry. A very important phase of his work performed in the interest of education was the period between 2004 and 2007, when he served as vice rector for education.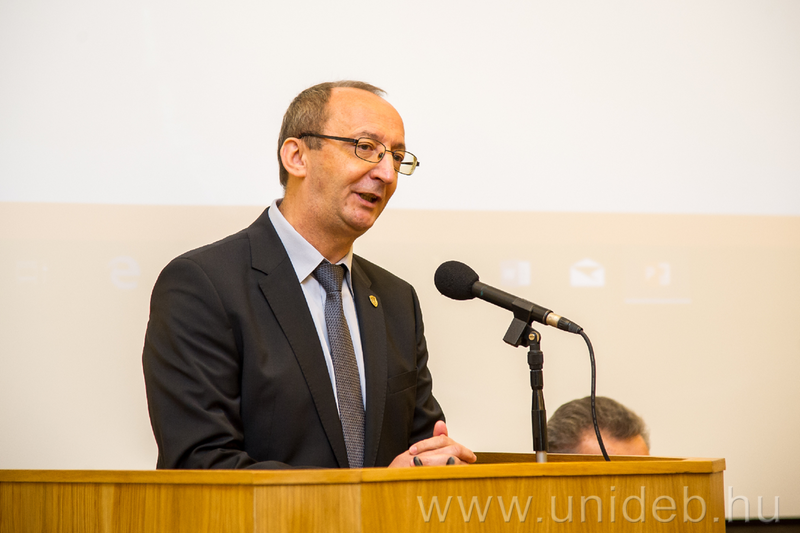 "An outstanding scientist is expected to perform in the field of research, but also in everyday teaching, as well as in the education of the next generation of scientists, and Ferenc Joó is a perfect example for this. He helped a large number of young scientists get started and supported them in their careers, showing a great example with his work," the dean emphasized.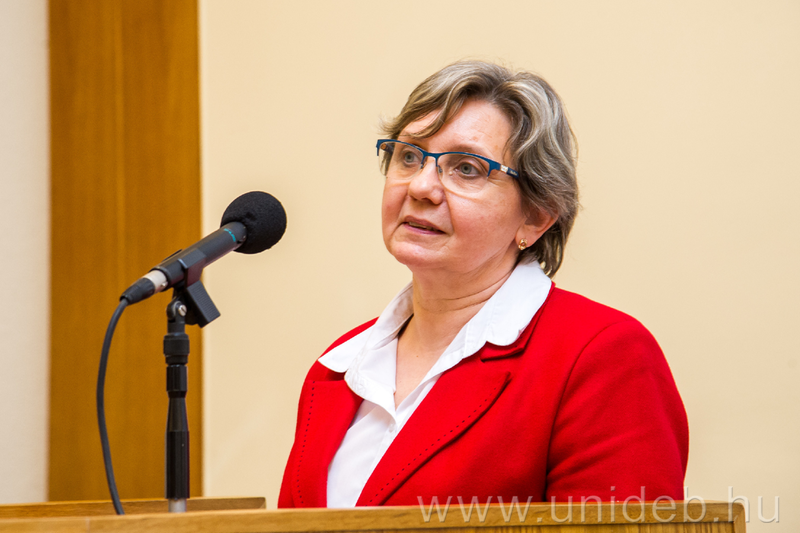 Katalin Várnagy, a director of the Institute of Chemistry at the Faculty of Science and Technology of the University of Debrecen recalled the fact that Ferenc Joó led the Department of Physical Chemistry for 14 years, and played a defining role in the scientific activities of the entire institute. From 1997 until 2009, he was the head of the Doctoral School of Chemistry, as well as the head of the "Reaction Kinetics and Catalysis" programme within the school.
In his speech, Ferenc Fülöp, president of the Department of Chemical Sciences of HSA, called Ferenc Joó a defining figure of his discipline, who also worked as the president and as the vice president of the same department in two terms.
After the speeches, participants had an opportunity to hear scientific papers by Hungarian and international scientists in several topics related to physical chemistry and metal organic framework catalysis.
Sajtóiroda - TPL