The Department of Evolutionary Zoology and Human Biology of the University of Debrecen has researched the social behaviour and life history evolution of animals, including insects, for decades. Led by Zoltán Barta, head of department and university teacher, the MTA-DE Lendület Behavioural Ecology Research Group is researching the complicated evolutionary connection between individuality and social behaviour with the support of the Institutional Excellence Program in Higher Education.
- The behaviour of insects, and in particular their parental care, is an area that still needs lots of research. Among other things, we study the similarities and differences between arthropods and mammals in terms of parental care – explains Zoltán Barta. The head of the Department of Evolutionary Zoology and Human Biology adds that, for instance, lethrus apterus is a special species due to biparental care, which is rare among insects and more typical of birds and humans.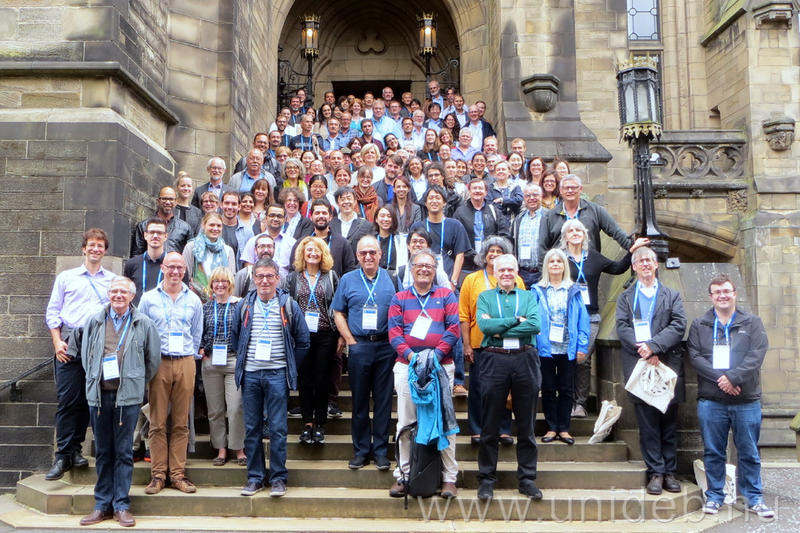 Nikoletta Andrea Nagy chose this species as her research topic. She has been studying the behaviour of lethrus apterus, and recently she has been researching the genetic and hormonal background of parental care of the species, under the supervision of Zoltán Barta and Zoltán Németh. The Ph.D. student of the Department of Evolutionary Zoology and Human Biology presented her results at the 29th Conference of European Comparative Endocrinologists, which was held in Glasgow between 19-22 August. Her presentation entitled "The seasonal changes of inotocin in a biparental insect, lethrus apterus", was judged as the best by the jury at conference.


- According to my results, in the case of insects the inotocin hormone may be partially responsible for the control of parental care. Inotocin is closely linked to oxitocin, which is present in the human body and also responsible for social bonding, facial recognition and parental behaviour – explained Nikoletta Andrea Nagy.
The young biologist continues her work by researching other genes and studying beings in various phases of ontogeny in order to get a more detailed picture of the genetic background of behaviour.
Press Office