How can the strategy of cyclical biomass farming appear in higher education on agriculture or by what principles does the concept "One Health" function, when it follows the path of food microbiologically and analytically from farm to table are just two examples of topics to be discussed by experts from home and abroad at the annual general meeting of Visegrad University Association members held on the Böszörményi úti campus of the University of Debrecen.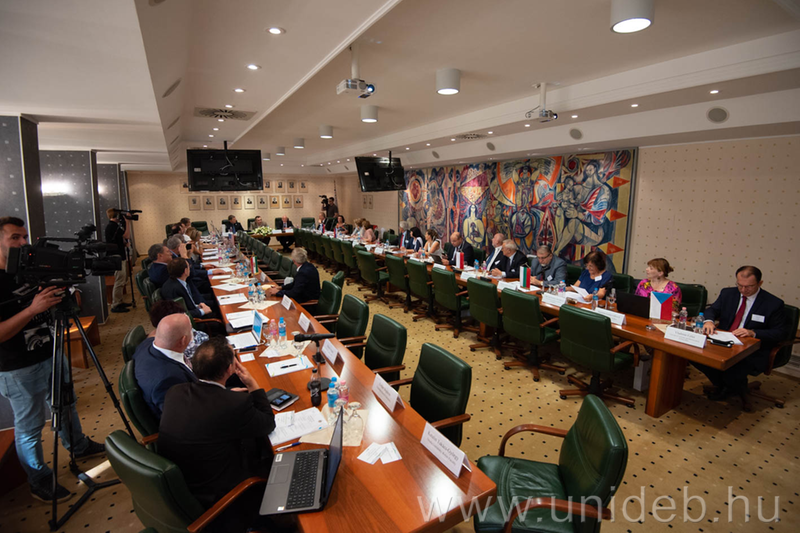 In addition to participants from the V4 countries, representatives of universities from Ukraine, Russia, Bulgaria, and the United States of America have also come to attend the annual general assembly meeting. The professional association that was founded in 2011 by agricultural institutions of higher education from the Czech Republic, Poland, Hungary, and Slovakia has a continuously increasing number of members, with as many as 60 regular members today, ranging from such distant locations as Thailand through India to the USA. At the general meeting in Debrecen, yet another university from Bulgaria and another one from Slovakia are expected to join the association.
The participants of the general meeting have been officially welcomed by Vice-Rector of the University of Debrecen Ákos Pintér and Dean of Faculty of Agricultural and Food Sciences and Environmental Management at UD István Komlósi.
"It is a great honor for us that, following the general meeting last year in Moscow, our faculty of agriculture has been chosen for the location of this event by the board of Visegrad University Association. There are heads of university management gathered here from eight different countries for the meeting, where we are going to focus primarily on the challenges facing agricultural universities. In addition to this, the present meeting will also serve as an opportunity for us to give a tour to the foreign colleagues of the infrastructural facilities of our faculty, including our unique aquaculture laboratory and our food technology incubator house," said the Dean of the Faculty.
"A special significance is added to this year's general meeting by the fact that agricultural higher education in Debrecen marks its 150th jubilee in 2018, which has been one of the reasons for us to opt for Debrecen as the host for our professional conference," said President Peter Bielik.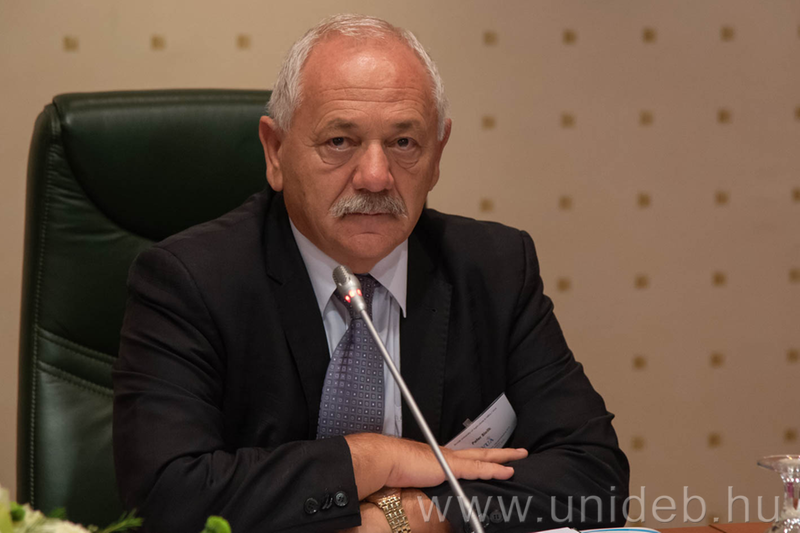 To commemorate the 150th anniversary, the Faculty of Agricultural and Food Sciences and Environmental Management has prepared a full week's program series of events. After the general meeting of Visegrad University Association, a special celebration will take place on September 5, Wednesday, in honor of the past one and a half centuries, and the following day, an international conference will be hosted to analyze the challenges facing domestic and world agriculture.
"On September 6, Thursday, we will try and revive the tradition of Tiszántúli Agrártudományi Napok [Trans-Tibiscan Agricultural Days]. We will display the most recent research findings in the fields of animal and plant sciences, land use, soil science (pedology), water management, food science, agro-economics, and rural development, as well as precision agriculture. Apart from the representatives of research institutes in Hungary, we also expect to have professors coming from the US, Canada, India, Germany, Italy, Croatia, Poland, Romania, Serbia, and Slovakia," said Professor János Nagy of DE MÉK Földhasznosítási, Műszaki és Területfejlesztési Intézet [Institute of Land Utilization, Technology and Regional Development of the Faculty of Agricultural and Food Sciences and Environmental Management at the University of Debrecen, at the press conference on the celebrations and memorial events.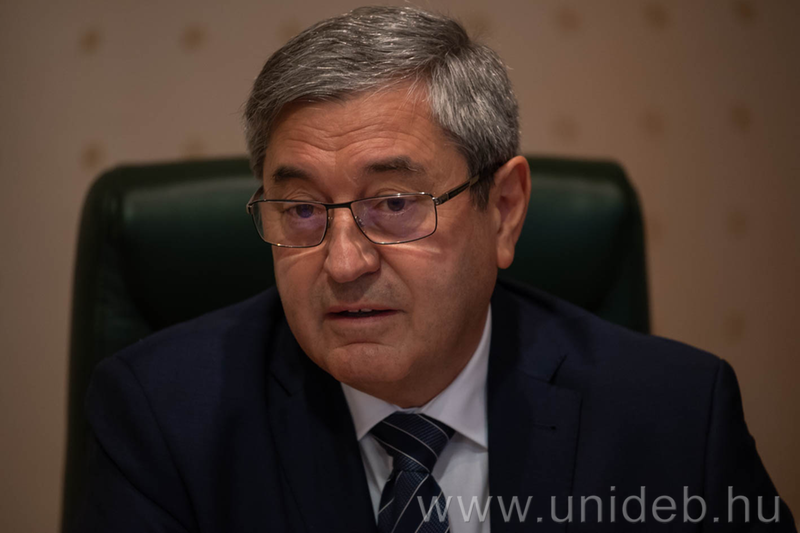 The University of Debrecen will also provide young researchers with a chance for presenting themselves and their research projects at Visegrádi Élelmiszertudományi Szimpózium [Visegrad Food Science Symposium], wich will take place on September 7.
So far, professional conferences for young researchers, teachers and PhD students under 35 years of age have been held in Poland and in Slovakia. We have had more than 30 presentations registered for this symposium from V4 countries. Besides getting to know their individual fields of research, this occasion is also a good opportunity for us to conduct scholarly-scientific discussions and to expand the scope of cooperation between the universities," said Béla Kovács, Head of DE MÉK Élelmiszertudományi Intézet [Institute of Food Science of the Faculty of Agricultural and Food Sciences and Environmental Management at the University of Debrecen].  
As part of the closing event of the ceremonial week, the agricultural faculty will also remember its former students in the framework of a special ceremony, at which almost 60 of the agricultural engineers who graduated 50 years ago from the University of Debrecen will be presented with special jubilee diplomas at the Böszörményi úti campus.
Press Office