We have been working to make the use of muscle relaxants during anaesthesia safer for ten years through numerous clinical research programmes. As part of our efforts, we joined an international research and development programme together with a working group of the US-based Mayo Clinic, five years ago. The result of this cooperation is a highly specialised device that is able to monitor the effects of muscle relaxants used during anaesthesia – explained Béla Fülesdi, director of the Anaesthesiology and Intensive Therapy Clinic, Clinical Centre, UD at the press conference where the new monitor was presented on Tuesday.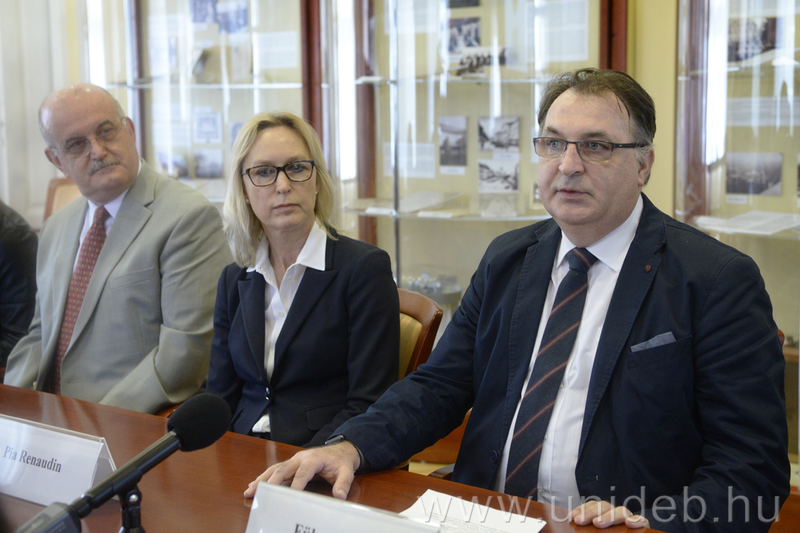 In order to support the work of Swedish Senzime, which finally developed TetraGraph, numerous measurements were taken at the anaesthesiology clinic both during surgeries and in other conditions.
- During surgeries with anaesthesia the medical staff uses muscle relaxants in addition to sedatives and painkillers in order to prevent muscle movements. These medications make it easier and safer to insert the breathing tube before surgery, and prevent involuntary movements that would complicate the procedure – said Sorin Brull, professor of Mayo Clinic.


The American expert explained that the use of muscle relaxants may also represent danger at the end of a surgery. Mild or severe complications may arise in one third of patients, therefore we have to check whether the effects of muscle relaxants have gone. In order to prevent complications, it is important to monitor patients after surgery, and detect if any muscle relaxant is left in their system.
The monitor, developed jointly by Hungarian, US and Swedish professionals, offers a unique solution to this problem, for example by accurately indicating the phase at the end of the surgery when the patient is already able to breath independently.
Pia Renaudin, CEO of Senzime, expressed her hope that this innovative monitor, which is easier and faster to use compared to traditional monitors, will be of great help to medical professionals and will allow them to save lots of lives.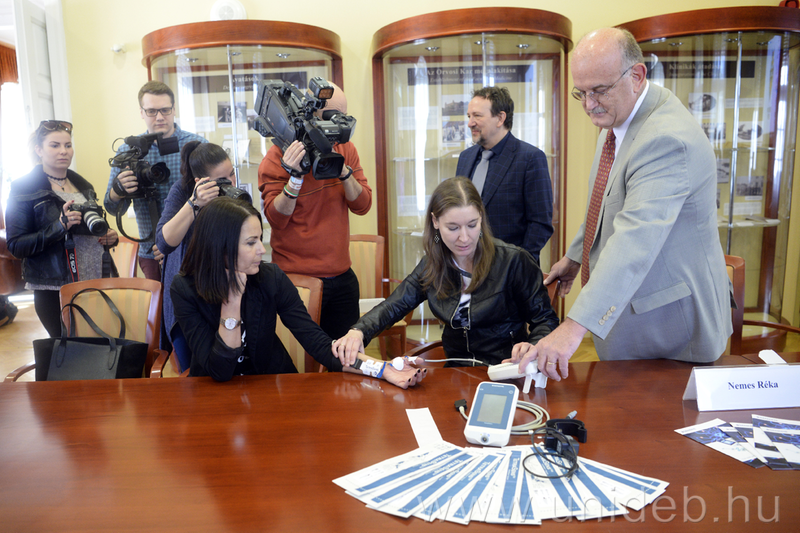 - Innovation in the health industry is a very important area for the university. This cooperation was a perfect example of how to develop a solution as a response to an actual demand, which in our case was providing support to doctors and improve patient safety – said József Tőzsér, vice rector for health innovation and training.
László Mátyus, dean of the Faculty of Medicine, emphasised the importance of high-profile research work, which enables researchers and lecturers of the university to participate in prestigious international development projects.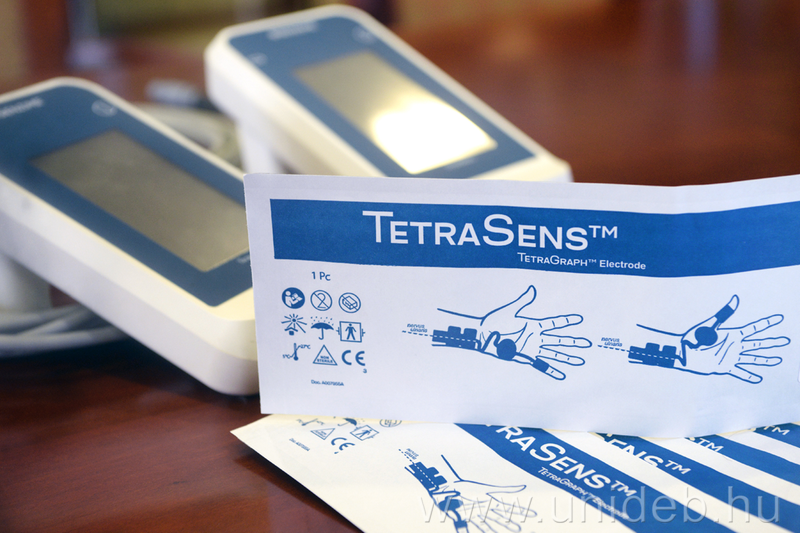 The monitor has recently received marketing authorisation in the EU. It is already used in several European countries, and the permit application process has been launched in the US, too. Currently, there are three monitors in use in Hungary, all of them at the Clinical Centre of UD. Inspired by this successful project, the University of Debrecen, the Mayo Clinic and Senzime are planning to develop further monitoring techniques.
Press Office