With the contribution of the Polish Institute of Budapest, Poland introduced itself in the framework of an exhibition, movie projections and presentations at the University of Debrecen on Tuesday. The purpose of the Polish Day, organised by the Faculty of Humanities, was to strengthen the relationship between the two countries, and to promote the Polish language among students who can study Polish as a second Slavic language at the UD.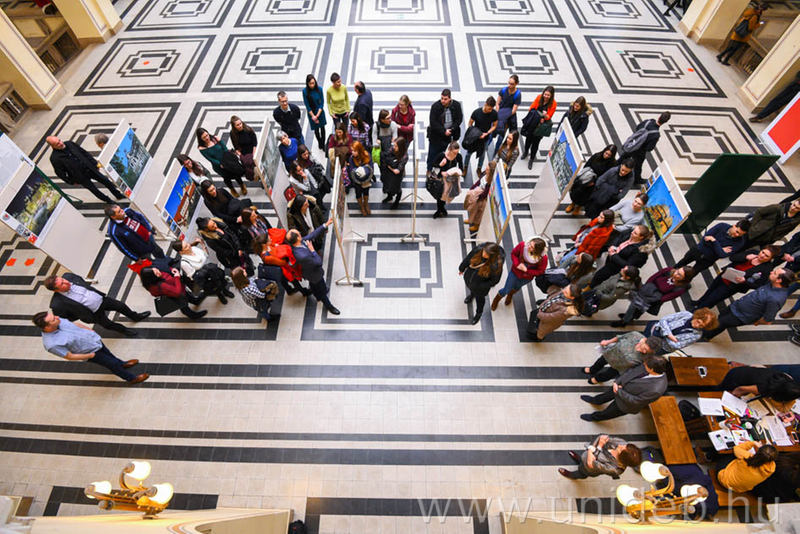 The series of programmes was started with a travelling exhibition at the ambulatory on the 3rd floor of the main building. The posters displayed sights in Poland that are on the world heritage list of UNESCO. Visitors were invited to take a virtual tour round the old town of Warsaw, the marketplace in Cracow, the king's salt mine in Wieliczka, and could also see the famous wooden temples.
- It is important for us that students, in addition to studying the language and having the whole picture, get to know the culture of Poland as well, and thus strengthen our decade-long relationship – said Dean Róbert Keményfi in his welcome speech.

- Among other things, through this round trip we would like to make students aware that it is worth studying Polish, but it should be combined with knowledge about the country's history, culture, current affairs, economic situation and job opportunities – said Jaroslav Balajczyk at the opening of the exhibition. The vice director of the Polish Institute of Budapest felt nostalgic for the time when, many years ago, he spent some time in Debrecen as a student of the Summer School.
The programme continued with a presentation on what Poland is like today, with special regard to touristic and scholarship opportunities. Visitors were also able to watch a Polish movie entitled "The other side of the coin", followed by a quiz to close the Polish day.
Press office